Get out of your comfort zone
Teeny Note from "Moi"
This week is about getting outside of your comfort zone. BECAUSE… when you do things you've never done before you grow. Your mind expands, your confidence builds and your results increase. YES! Let's Grow!
P.S. You are NOT gonna believe my video of the week! OMGoodness!
Outside Your Comfort Zone Video:
In the spirit of getting outside of your comfort zone – PLEASE WATCH THIS VIDEO! It takes "unbelievable" to a whole new realm. I promise you won't be disappointed. I promise you will thank me:)
https://www.facebook.com/CoffeeMomandRepeat/videos/2261695940775922/
THE CHALLENGE: I'm issuing a challenge to those brave enough to step outside of their comfort zones, the way this gal did.
Please videotape yourself doing this exercise (The Lion) fully and completely. Have fun please! (reference the video above).

Then send us your video file for us to share on

my Facebook page

. The winner with the most outlandish "LION POSE" will win a free year of MOVE streaming meditation.
I don't even know what to say, really, except for that, she takes bravery to a whole new level. It's AH-MAZING. It's beyond courageous. Do It!
Cool Quote I'm thinking about:
"Of all the liars in the world, sometimes the worst are our own fears." -Rudyard Kipling
New Snack I'm Enjoying:
This week I'm focused on drinking a lot. I typically need to remember to hydrate – especially when I'm conquering fear. So this week, I'm on a mission. Water, Green tea …coconut water.  But alas, my favorite new drink of the week is my carbonated beverage of choice, WATERLOO Sparkling Water – Grapefruit flavor. Mmmmmmmmmmm. Smells good. Tastes good.  I LOVE IT! Typically grapefruit would NOT be my flavor, but… I stepped outside of my comfort zone and was pleasantly surprised. I ain't scared!
New Song I'm Loving:
Wow, this song is so beautiful. Takes my breath away. "Fear is a Liar" by Zach Williams. Reminds me to shut down that sabotaging voice that tries to stop me in my tracks and keep me small. Enjoy:)
https://www.youtube.com/watch?v=1srs1YoTVzs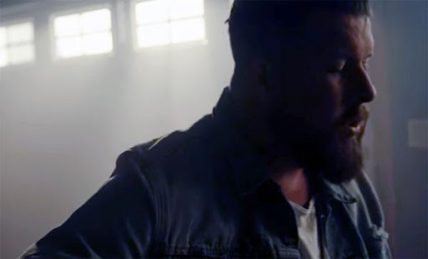 "DO IT" for The Week:
This week is all about stepping outside of your comfort zone. So… let's do it? What have you been putting off because of fear or complacency (which is just fear disguised)? Ya know… that thing you KNOW will make the difference but you just can't seem to get yourself to do it. That's what I'm talking about. Take a step toward that. If you are paralyzed by fear – have a conversation with yourself. "What's up fear? Why you bugging me? What are you afraid of? Is it true that I should be scared of that? What's the worst thing that could happen? Is "that" that bad? What's the best thing that could happen? Should I go for it?'
And if you need support, well, reach out:) I'm always on FB, instagram and twitter.