A Note from Amy:
I've been on a spiritual journey for the last year. Digging deep. Listening from within. I no longer believe that just DOING without really checking in with yourself supports your success. While I appreciate accomplishments and success – only if they support your true desires – not the ones you think you should have or that others have placed on you. I believe we know, down deep, what we need – we just often don't listen to ourselves…
Quote I'm Contemplating . . .
"Talk to yourself like you would to someone you love."  ~ Brene Brown
Favorite Song This Week:
The Shallow
Lady Gaga wrote " The Shallow" w/ co-writers: Mark Ronson, Andrew Wyatt, and Anthony Rossomando, and co-produced it w/ Benjamin Rice. It's breathtaking. It's raw. It's soul-shaking. It's deep. It's the kind of song that either ignites you into action or lifts you even higher than you are. Oh wow. It leaves me speechless.
And…I'm gonna insert one more in there because it plays right after and I just love Lady Gaga and James Corden in this carpool karaoke segment Enjoy. You deserve to take a minute to laugh and be inspired.
Video I'm LOVING!
73 Questions With… a Celebrity
If you like celebrities, you are gonna love these videos. I mean, I don't know where I've been (hello amy?). I just saw Taylor Swift's house (I LOVE her) and Lady Gaga's house. How cool.  I also found out a whole bunch of random facts about them that I didn't know. Can you say, guilty pleasure? So far my favorite one… 73 Questions with Gisele Bundchen. I had no idea her personality was as fabulous as her looks – geez louise – double WHAMMY. LOVE HER.
You have to check it out…
New Snack I'm Enjoying
BAM!! Are you kidding me with these…they are UNREAL🙂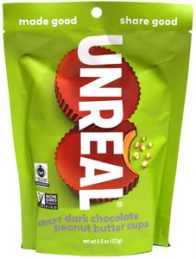 "DO IT" for The Week: Listen DEEP!
There are voices in your head. And, there's one in particular – call her your "little girl," " 5-year old," " subconscious," "higher being," "knower of all," – whatever you want to call her – that I'm inviting you to listen to this week. She knows if you're on track and on purpose. She knows if you're happy and living life with joy and peace and abundance. And when you begin to listen to her, you can give life to your dreams. So this week… listen deeply and kindly. Don't dismiss. Don't discount. Don't push down. Allow yourself to just be with this voice for a little while and see what happens.