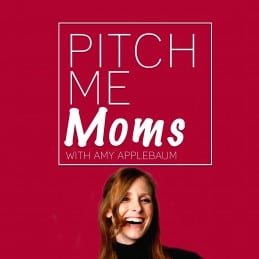 Are you writing, day after day, about your expertise or experiences in the hopes of helping, teaching or guiding others? Are you frustrated because you cannot reach the audience that you are hoping to help and inspire? And, are you feeling as though, based on how much work you are doing chronicling your journey and providing advice and insights, it would be nice to get paid for all of the time and work you are putting into the writing of your blog? After all, it is a full time job most of the time isn't it? You are a bonafide entrepreneur. You are a writer. You are helping people all over the world with your writing. Or at least you want to be, right? So what needs to happen, if you want people to read your beneficial pros, is that you must start thinking like an entrepreneur. And you must start behaving like an entrepreneur. That starts with you acknowledging and accepting that you are an entrepreneur. YOU ARE AN ENTREPRENEUR. Say it out loud! Because if you want things to change for you financially and emotionally – if you want to help and inspire others through your writing, then you must declare that you own a business and that your business is worthy of helping others and making money.
So, STOP writing for free and start earning money doing what you love. Blogging!
"Pitch Me Mom's" creator and host, Amy Applebaum, interviews Katie M. Crenshaw, founder of twelveandsix.com, blogger extraordinaire, on the easy ways that you can make money while inspiring people via your blog. Katy has gone from beginner blogger (having know idea what she was doing) to full blown blogger and entrepreneur extraordinaire who has been featured on "Good Morning America," "The Today Show," "Good Housekeeping," "Fox News," and numerous other media outlets. And she did this in just under one full year. So how did she do it? How did she go from a casual, fun writing hobby to a full fledged entrepreneur making money doing what she loves? Well, find out in this eye-opening and inspiring episode of Pitch Me Moms. Amy and Katie will teach you how to build your online audience, why you should use Blogger Networks to help you grow your online presence, how to attract and get sponsors for your blog posts, some simple ways to leverage your Facebook Page to grow your blog, and a whole host of other easy-to-implement advice and tips that you can start executing today to start bringing attention to your blog – to your business!
At the end of the day you can move, touch and inspire the audience you are hoping to through your blog but only if you know how to reach that audience. If you do not approach your blog like a business, unfortunately, your blog posts will go unnoticed which means that you will not make the difference you had hoped to. And, you will not make money for sure. And what a shame to spend all that time writing to encourage and support others only to have your words not be heard at all.
So join us and learn how to turn your hobby blog into a bonafide business that reached all the people it should and, bonus, gives you a paycheck too!
AND BONUS: You are also going to learn directly from Katie, The #1 secret that your blog must offer your target market in order to succeed. AND… wait for it, wait for it… You are going to get all of the dirt (the good, the bad and the ugly) on being published by The Huffington Post. So join Katie and Amy on Pitch Me Moms and learn just what you need to do to start inspiring your audience AND make some money doing it.
Podcast: Play in new window | Download