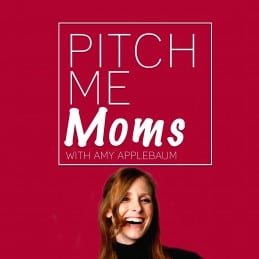 Trisha is a hair & makeup artist in L.A. who is killing it as an entrepreneur in the beauty industry already. People love her and are dedicated to beautifying their faces and hair by her. And, for years, these loyal clients have been asking Trisha to supply them with take-home products so that they could continue their beauty regime while at home: hair brushes, make-up brushes, make up, etc. So, after years of clients asking her to provide them with the products that Trisha uses to make them beautiful and sending them home with "nothing," she has finally decided to create her own powerhouse cosmetic line.
Woot Woot! Finally Trisha! Thinking outside of the box. Nice job.
The problem is, she doesn't know where to go from here. She has never gotten into this line of work and does not know where to start. Should she manufacture her own products and try to sell them herself? Does that make sense? Or should she manufacture them and try to get them into a store like Sephora? Or, should she just become a distributor or representative/affiliate for a line of make-up she loves and sell that to her client base?
There are so many opportunities and so many things to consider before making this choice. And it can be overwhelming because each opportunity comes with its own list of questions and considerations. For example, if she wants to start her own line of make-up, does she have the funding? If not, how will she get it? At the end of the day, one must look at the life they want to live and make a choice that makes the most sense for them financially, mentally and emotionally. Business is not just about business.
When YOU are the entrepreneur, YOU must consider: Your dreams. Your commitment. Your willingness to do what is required to succeed. And making that choice is not always as easy as it might seem. If you do not consider the impact of the choice that you make, you could very easily end up with a business that sucks the life out of you. You must know what you are getting into. You must know what it takes to run the business you are aiming to. This way you can make an educated choice knowing the pros and cons instead of blindly getting into a business that ultimately does not satisfy you or make sense given your requirements.
This is something that many entrepreneurs face – a great idea but not sure how to implement the idea. Or an idea with "no idea" what it will really mean to run that type of a business. So it should all start with achieving clarity about what you want… what are you attempting to achieve? When you start a new business, it is critical to start, at the very beginning, by asking yourself, "What problem am I trying to solve?" "For whom?" "How can what I want to provide solve this problem?" And, "What will my day to day life look like running a business like this?" "How will I make money?" "How will I expand?" These are just some of the initial questions you can ask yourself BEFORE starting your business. From there you can begin to determine how much market share there is out there. Is there "one" person with this problem or need? Or, is there an entire market place of people who need what you have. Once you understand this, you can begin to brainstorm how you think you might be unique / different. What will your "edge" be. Why "your products" over the competition. This differentiator is critical so that people understand why they would purchase your products over others. So you must study the competition. Once you've determined there is a genuine market for what you're offering, it's time think about your brand – the personality of your company/product. From there you'll need to understand your business model – how you are going to make money from this venture. Is this going to be a brick and mortar location? Will you sell online. Will you sell via distributors? And if you need money up-front, how will you get it to fund this entrepreneurial venture? The bottom line is that there are many questions to ask and answer before diving into a business. The viability of the business you want to start is critical. Finally, the viability of YOU is equally critical because launching a business takes commitment, confidence, staying power and the willingness to get through challenging times.
So, follow along as Amy talks to Trisha about her business viability, her personal viability, and the options that she has. Find out whether Trisha's makeup line idea is gonna fly!
Podcast: Play in new window | Download